For a number of months, Three Rivers Ringers (TRR) has been in the process of searching for a new Artistic Director to succeed Nancy R. Lutz, TRR's founding Artistic Director. That search has resulted in auditions and interviews with strong candidates, but the search has not yet concluded.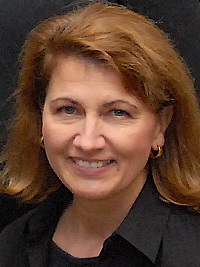 While the search process continues, Three Rivers Ringers is pleased to announce that Linda Boice will be the Interim Artistic Director following Mrs. Lutz's retirement at the end of this May's concert series. Linda Boice is one of the founding members of Three Rivers Ringers, and we are delighted to welcome her to the director's podium.
Linda Boice holds a bachelor's degree in Music Education and has served as a church Minister of Music for 35 years. Mrs. Boice has directed handbell teams for at least 30 of those years and has experience teaching and leading ringers of all ages — from elementary school to adult — at all levels of abilities. Mrs. Boice also has directed other church ensembles, including vocal and instrumental ensembles, and is experienced with the administrative duties involved in music leadership.
She has participated in many handbell workshops and clinics as both student and instructor, and has served as a clinician for two Handbell Musicians of America Area II festivals, each with hundreds of participant ringers. Mrs. Boice also recently published her first handbell composition with the national guild's publisher. She is a member of Handbell Musicians of America, Presbyterian Association of Musicians, and The American Recorder Society. In addition to TRR, she has performed on a professional level with two early music ensembles: Pastime Early Music Consort, and the Beau Street Players.
Congratulations to Linda on her appointment as Interim Artistic Director!
Video

Upcoming Events

December 9 @ 7:00 pm

-

8:30 pm

December 10 @ 6:00 pm

-

7:30 pm