Currently viewing the category: "Events"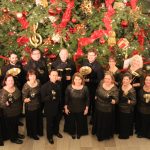 Today is the last chance to see Three Rivers Ringers in person this season! Join the Ringers tonight, December 19 at 7:30 PM in Allison Park for a festive finale just in time for Christmas!
But if you cannot attend in person, TRR is broadcasting the entire concert on YouTube live tonight, Continue Reading →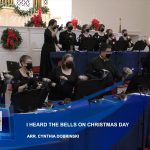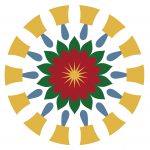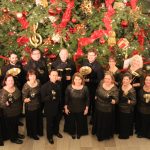 After 18 months of silenced bells due to the pandemic, we are overjoyed to gather together again to present Three Rivers Ringers' music to you, our faithful friends!
The pandemic forced Three Rivers Ringers to cancel two spring and one winter series of concerts, and to hunker down along with much of the world. Though […]
Continue Reading

→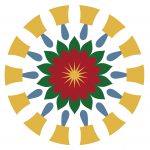 Three Rivers Ringers returns! After a year of virtual performances, Pittsburgh's premier handbell ensemble is thrilled to return to live concerts with Christmas Kaleidoscope. This December, Three Rivers Ringers takes you on a colorful holiday journey, filled with new takes on old favorites. It's a wonderful evening of music, featuring a powerful setting of I […]
Continue Reading

→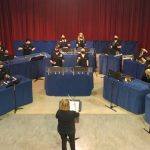 Three Rivers Ringers is proud to present its 2021 Virtual Spring Concert – Spring Rewind on Friday, June 18 at 8:00 PM! After a successful and warm reaction to TRR's 10th Anniversary Celebration in December, TRR will close out this trying year dominated by the pandemic with a joyful, uplifting celebration of the power of […]
Continue Reading

→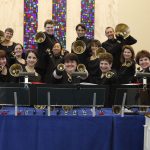 Despite an incredibly challenging 2020, which saw the cancellation of the spring concert season due to the COVID-19 pandemic, Three Rivers Ringers is pleased to celebrate its 10th Anniversary on Thursday, December 10, 2020!
Though the musicians of TRR cannot safely rehearse in our usual space due to the tight quarters, we have been […]
Continue Reading

→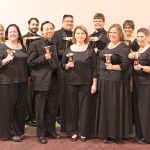 The Winter 2019 concert season is here! We have an amazing set of your favorite holiday tunes for you and your family to enjoy at our two free, standalone concerts.
This Friday and Sunday, join TRR for:
Holiday Celebration
Winter 2019 Concert Series
Pittsburgh's premier handbell ensemble presents Holiday Celebration, featuring carols and holiday […]
Continue Reading

→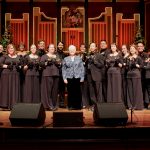 Three Rivers Ringers is delighted to return to the stage of Heinz Hall this December for eight performances of the Highmark Holiday Pops as guests of the world-class Pittsburgh Symphony Orchestra! Bring the whole family to experience Pittsburgh's holiday tradition with the Pittsburgh Symphony Orchestra, Three Rivers Ringers, the Mendelssohn Choir of Pittsburgh, Broadway star Ashley […]
Continue Reading

→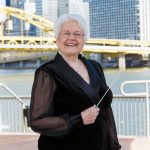 Three Rivers Ringers has had a wonderful series of spring concerts so far which are drawing to a close. This Sunday we honor Nancy R. Lutz in her final concert with TRR which is not-to-be-missed! For those who can't be there in person TRR will also stream the concert on Facebook Live.
Continue Reading

→