Bells of the Silver Screen

Spring 2016 Concert Series

Three Rivers Ringers will ring the Bells of the Silver Screen this spring, with great hits from popular movies, musicals, and television shows! Pittsburgh's premier handbell ensemble, fresh off their own big stage debut with the Pittsburgh Symphony last winter, present a concert of beloved tunes, including your favorites from Chicago, Mary Poppins, Pirates of the Caribbean, Singin' in the Rain, and Downton Abbey. Plus a few surprises that are sure to delight you and your family. Join us for a fun evening of music from the movies!
Saturday, April 30, 2016 at 2:00 PM
Central Highlands Community United Methodist Church
100 Timothy Dr
Elizabeth, PA  15037
Directions
FREE, donations accepted
Friday, May 13, 2016 at 8:00 PM
Mt. Lebanon United Methodist Church
3319 W. Liberty Ave
Pittsburgh, PA  15216
Directions
FREE, donations accepted
Sunday, May 15, 2016 at 6:30 PM
Our Lady of Victory Church
1319 Low Grade Rd
Harwick, PA  15049
Directions
FREE, donations accepted
Sunday, May 22, 2016 at 5:00 PM
Beverly Heights Presbyterian Church
1207 Washington Rd
Pittsburgh, PA  15228
Directions
Benefit Concert – Donations encouraged

You can also join us for selections from our spring program in a setting perfectly geared towards youngsters at the Children's Museum of Pittsburgh! Bring the little ones for a day of exploration at the museum, and stay for the music.
Saturday, May 14, 2016 at 1:00 PM & 2:00 PM*
Children's Museum of Pittsburgh
10 Children's Way
Pittsburgh, PA 15212
Directions
*Free with museum admission
---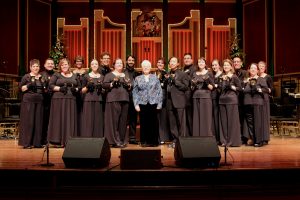 And in December 2016 Three Rivers Ringers returns to Heinz Hall to perform with the Pittsburgh Symphony Orchestra at the…
Highmark Holiday Pops
We had a wonderful time with our friends at the Pittsburgh Symphony Orchestra last December, and are extremely pleased for our repeat engagement this winter. The Holiday Pops is a Pittsburgh tradition, filled with great tunes played by the best musicians in the world, and is perfect for families. Conducted by Francesco Lecce-Chong, guest artists include Three Rivers Ringers, vocalist Capathia Jenkins, the Mendelssohn Choir of Pittsburgh, and of course Santa Claus!
Highmark Holiday Pops
Friday, December 9, 2016 at 8 PM
Saturday, December 10, 2016 at 2:30 & 8 PM
Sunday, December 11, 2016 at 2:30 PM
Saturday, December 17, 2016 at 2:30 & 8 PM
Sunday, December 18, 2016 at 2:30 PM
Heinz Hall
600 Penn Avenue
Pittsburgh, PA  15222
Directions
Tickets for the Highmark Holiday Pops are currently available with PNC Pops subscriptions here. Single tickets go on sale around Labor Day.
A list of events from previous years can be found here.
If you would like to host a concert or an educational event, please contact our Managing Director (412-229-RING, managingdirector@threeriversringers.org).