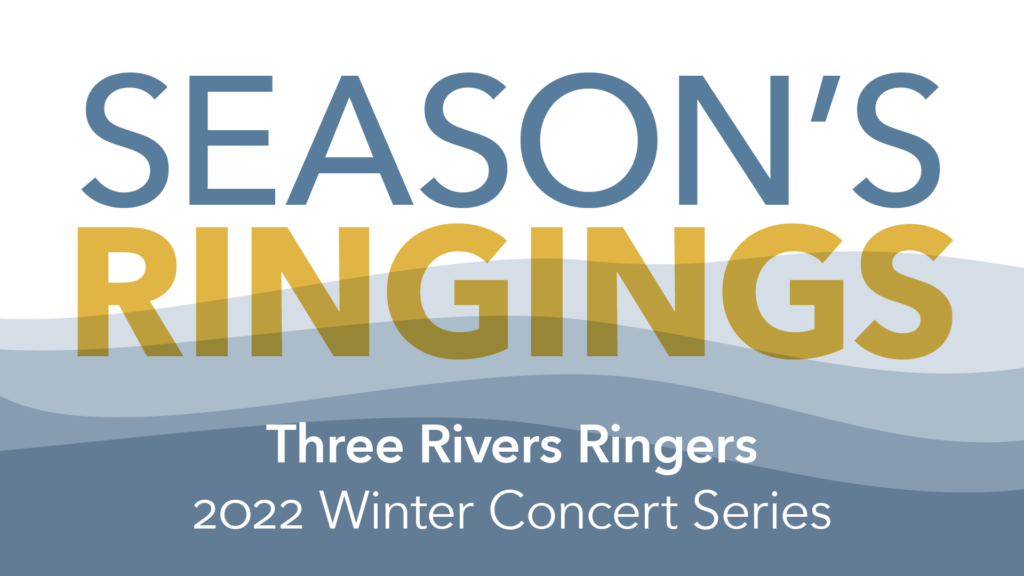 Season's greetings! This December, Three Rivers Ringers once again presents a series of concerts filled with the wondrous music of the holidays. At Season's Ringings, you'll hear Pittsburgh's premier handbell ensemble play a wide variety of new gems, including a beautiful arrangement of Do You Hear What I Hear?, a sultry Santa Baby, the joyous Angels We Have Heard on High, and much more! Plus you'll hear the newest addition to Three Rivers Ringers' array of instruments: a historic set of Whitechapel bells from England. Mark your calendars and bring the whole family!
FREE, donations encouraged.
Season's Ringings
Winter 2022 Concert Series
Friday, December 2, 2022 at 8:00 PM
Bower Hill Community Church
70 Moffett St, Pittsburgh, PA 15243
Saturday, December 3, 2022 at 7:00 PM
First Presbyterian Church, 1793
100 E Wheeling St, Washington, PA 15301
Saturday, December 10, 2022 at 6:00 PM
Central Highlands Community United Methodist Church
100 Timothy Dr, Elizabeth, PA 15037
Sunday, December 18, 2022 at 7:30 PM
St. Paul's United Methodist Church
1965 Ferguson Rd, Allison Park, PA 15101
A list of events from previous years can be found here.
If you would like to host a concert or an educational event, please contact our Managing Director (412-229-RING, managingdirector@threeriversringers.org).