Interim Artistic Director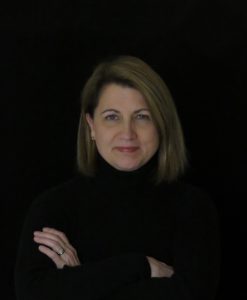 Linda Boice holds a bachelor's degree in Music Education and has served in church music ministry for 36 years, directing handbell teams of all ages for at least 30 of those years. Mrs. Boice also has directed other church ensembles, including vocal and instrumental ensembles, and is experienced with the administrative duties involved in music leadership.
As music education is the root of her career, it is her priority and mission to incorporate teaching into her ministries, offering private and group instruction in recorder and handbell methods, and creating teaching moments in ensemble rehearsals as needed, useful, and appropriate.
She has participated in many handbell workshops and clinics as both student and instructor, and has served as a clinician for two Handbell Musicians of America Area II festivals. She is a founding member of TRR, and holds professional membership with Handbell Musicians of America, Presbyterian Association of Musicians, and The American Recorder Society. In addition to TRR, she has performed on a professional level with two early music ensembles: Pastime Early Music Consort, and Beau Street Players.
Associate Conductor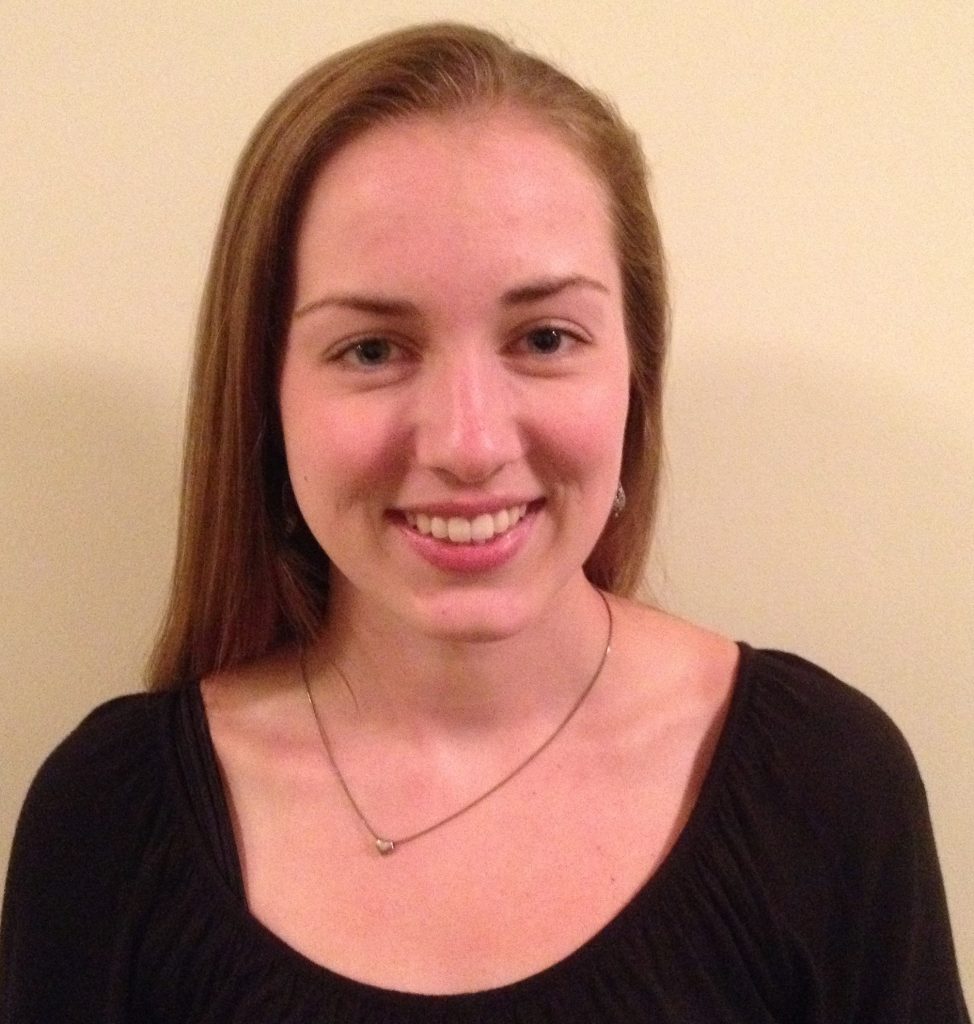 Sarah Stecker is a veteran member and Associate Conductor of TRR. She graduated from Grove City College in 2014 with degrees in English and Music and works locally as a musician and educator. She currently teaches choir, piano, and theory at Canon-McMillan High School.
Artistic Director Emerita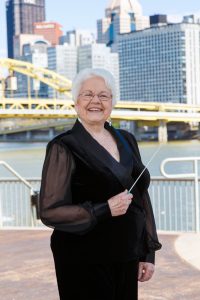 Nancy Lutz was the founding Artistic Director of the Three Rivers Ringers, fulfilling a long-time vision of creating an outstanding community handbell ensemble in Western Pennsylvania. She retired from her post in May 2019 after nine seasons leading Three Rivers Ringers.
Nancy is also Director of Handbells at Mt. Lebanon United Methodist Church where she leads two excellent adult ensembles and a youth quartet.
Nancy has been deeply involved in the Handbell Musicians of America (the Guild) since 1998 and served on the Board of Directors starting in 1999, retiring in 2012 as appointed secretary and was presented with the first President's Award for her years of service. During her time with the Board, the organization changed its governance model and underwent a rebranding that included the name change from the American Guild of English Handbell Ringers.
Mentoring new handbell directors and other handbell ensembles is of particular interest to Nancy. She enjoys leading workshops for directors and ringers, doing so extensively throughout the area on behalf of AGEHR.
Nancy is a founding director of the Western Pennsylvania Handbell Festival, an event for beginning and intermediate level handbell ensembles which holds an annual festival each spring. She has been honored to direct this festival along with several others.