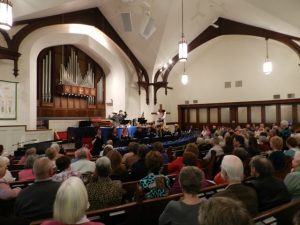 Announcing our 2012 Winter Concert Series: Gift of the Magi!
Sunday, December 2nd, 6:00pm
Wallace Memorial Presbyterian Church, Greentree
Saturday, December 8th, 7:30pm
St. Paul's United Methodist Church, Allison Park
Sunday, December 9th, 4:00pm
First United Presbyterian Church of Crafton Heights
Friday, December 14th, 8:00pm
Bower Hill Community Church, Mt. Lebanon
Saturday, December 15th, 7:00pm
First Presbyterian Church 1793, Washington
Tickets are $5 at door or at (724)225-5415
Sunday, December 16th, 4:00pm
St. Stephen's Church, Sewickley
Rediscover the reason for giving this holiday season with the magical sound of handbells at Gift of the Magi, Three Rivers Ringers' 2012 Winter Concert. The concert will feature the world premiere of Andy Seay's Gift of the Magi, a dramatic setting of O. Henry's classic short story written for handbells and narrator. You'll also hear a wide variety of carols inspired by the story of the Magi, as well as some of your favorite holiday tunes performed by Pittsburgh's premier handbell ensemble. Please put this memorable concert on your calendar – it is an evening not to be missed.
For more concert details, see our events page.