10th Anniversary Celebration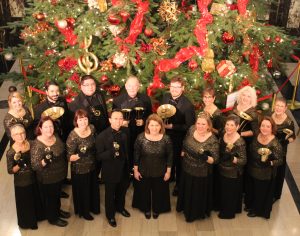 Despite an incredibly challenging 2020, which saw the cancellation of the spring concert season due to the COVID-19 pandemic, Three Rivers Ringers is pleased to celebrate its 10th Anniversary on Thursday, December 10, 2020!
Though the musicians of TRR cannot safely rehearse in our usual space due to the tight quarters, we have been busy curating a video celebration of the first 10 years of Three Rivers Ringers. You'll hear a full concert of TRR's greatest hits, including the Vierne Carillon, Beethoven's Hymn to Joy, Cathy Moklebust's powerful The First Noël, and much more! Plus, the Ringers will share a few of their memories from over the years.
Celebrate with us on Thursday, December 10, 2020 at 7:00 PM!
Watch the 10th Anniversary Celebration here.
A list of events from previous years can be found here.
If you would like to host a concert or an educational event, please contact our Managing Director (412-229-RING, managingdirector@threeriversringers.org).