Three Rivers Ringers is proud to present its 2021 Virtual Spring Concert – Spring Rewind on Friday, June 18 at 8:00 PM! After a successful and warm reaction to TRR's 10th Anniversary Celebration in December, TRR will close out this trying year dominated by the pandemic with a joyful, uplifting celebration of the power of handbells to bring people together. You will hear some of the greatest hits of Three Rivers Ringers' first 10 years of spring concerts, including Fred Gramann's moving Prelude on Herzliebster Jesu, music from the movies including the dynamite themes from The Magnificent Seven and 2001: A Space Odyssey, rock hits including Stairway to Heaven, and much more!
PLUS, you will see the World Premiere of a brand new piece of handbell music by Jason Krug, commissioned by Three Rivers Ringers in honor of the 10th anniversary, and filmed in person just weeks ago! The musicians of Three Rivers Ringers gathered again for the first time in over a year, masked and distanced, to prepare and record this exhilarating piece of new music.
Next season promises to be a return to form for the ensemble, entering its second decade, with in-person, live concerts. But until then, join TRR next Friday for Spring Rewind, on the Three Rivers Ringers YouTube channel!
Spring Rewind
Friday, June 18, 2021 at 8:00 PM
http://www.youtube.com/ThreeRiversRingers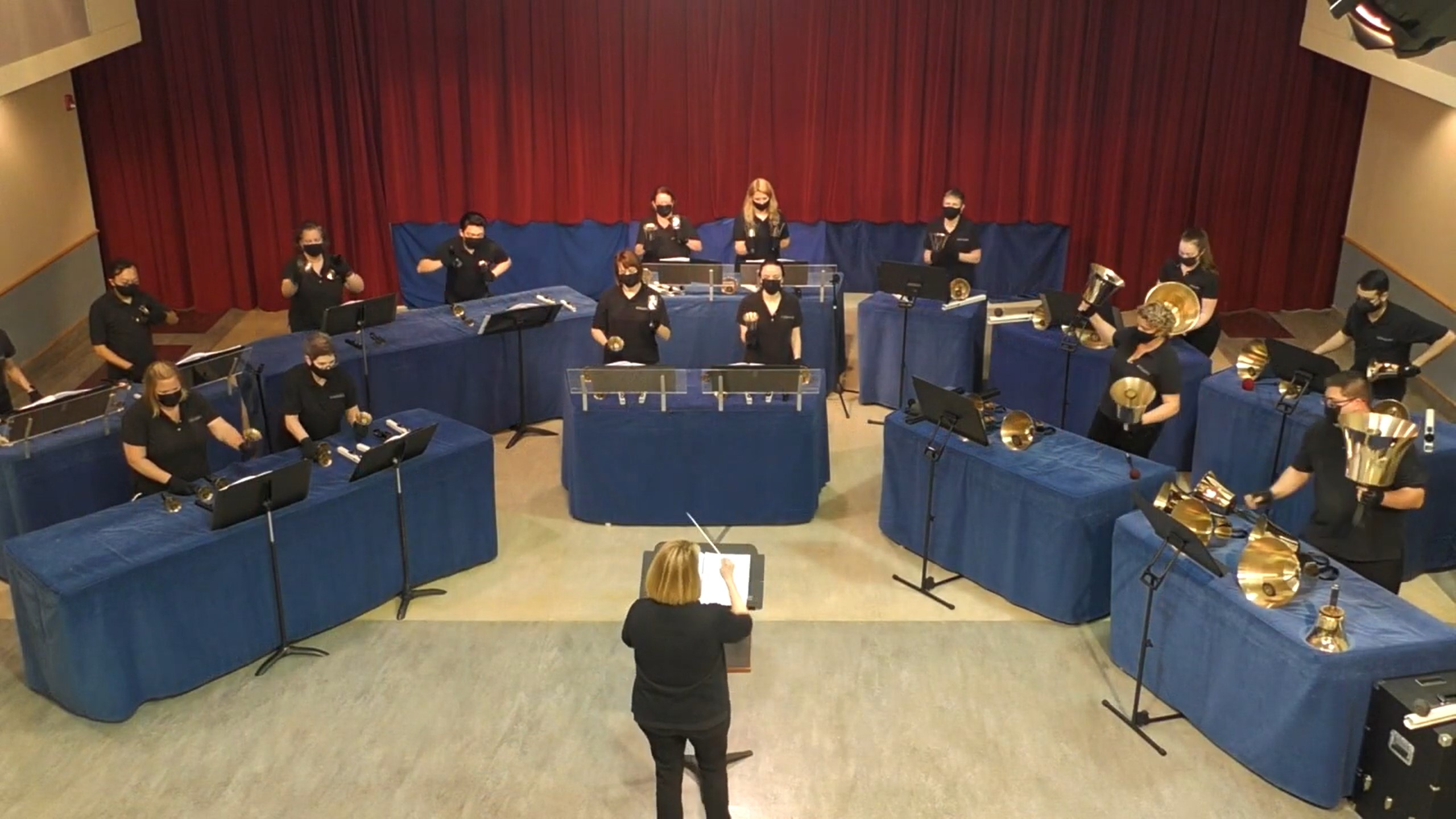 Video

Upcoming Events

December 9 @ 7:00 pm

-

8:30 pm

December 10 @ 6:00 pm

-

7:30 pm