Last TRR concert Friday – plus Holiday Pops Saturday and Sunday!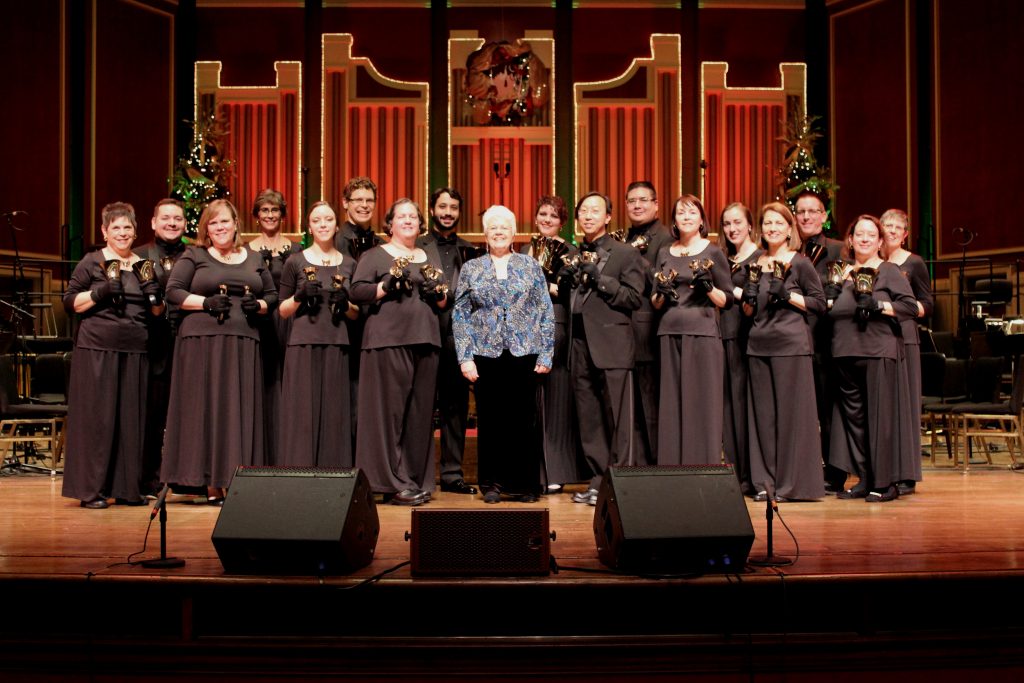 Friends, making our debut with the Pittsburgh Symphony Orchestra last weekend was absolutely incredible. Four performances in front of many thousands of people, and the amount of positive response we got was tremendous. It was our honor and privilege, and we look forward to returning to Heinz Hall to close out the last three Holiday Pops performances on Saturday and Sunday.
But first, come see us Friday at 8:00 pm for a FREE concert at Bower Hill Community Church in Mt. Lebanon! This is Three Rivers Ringers' last stand-alone concert of the winter series, and your last chance to hear our full program Carols of the Bells. We'll play the beautiful arrangement that brought the house down at Heinz Hall (The First Noel) along with a jazzy Jolly Old Saint Nicholas, a new selection from Tchaikovsky's The Nutcracker, and the heartfelt Coventry Carol. And for a truly memorable piece, you'll hear a medley combining the classic spiritual Go Tell It on the Mountain with none other than the wintry "Troika" from Prokofiev's Lieutenant Kijé. Plus more!
NOTE: Doors will open at 7:15 Friday night. We expect a full crowd, so be sure to arrive at 7:15 to get a good seat!
Carols of the Bells
Friday, December 18, 2015 at 8:00 PM
Bower Hill Community Church
70 Moffett St, Pittsburgh, PA 15243
Directions
FREE concert – donations accepted
Doors open at 7:15
---
Highmark  Holiday Pops
Pittsburgh Symphony Orchestra
Saturday, Dec. 19 at 2:30 & 8 P.M.
Sunday, Dec. 20 at 2:30 P.M
Heinz Hall
600 Penn Avenue
Pittsburgh, PA  15222
Very few seats remain! Buy your  Highmark Holiday Pops tickets now!