Whether you have been attending festivals for years, or you are curious to try, we'd love to see you at the 2015 Western PA Handbell Festival! Presented by Three Rivers Ringers, the Robert Morris University Band program, and Musik Innovations, we're pleased to welcome you to this day-long event of massed ringing and classes taught by the talented musicians of Three Rivers Ringers. Space is still available; so register now to guarantee participation in this exciting event! The WPA Festival will return to Robert Morris University, our home for the past 3 years, and will be conducted by David L. Weck.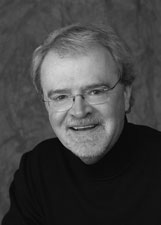 David is the founder and director of The Agape Ringers and handbell editor for Agape/Hope Publishing. Many of us have worked with David at numerous national and international handbell events (International Handbell Symposiums – Toronto, Orlando, and Osaka; Distinctly Bronze; Hong Kong Handbell Festival) and have reaped the benefits of his excellent conducting skills. You will not want to miss out on this wonderful opportunity right in your own backyard!
If you are looking for new music for your handbell choir, you'll find we have programmed some fantastic music for this year's festival that is also perfect for use in your choir's repertoire throughout the year, utilizing a variety of techniques to show off our beautiful instrument. With 9 different classes covering many handbell skills and techniques (from bell basics to treble & bass techniques to sight-reading) as well as our seminars for handbell directors, there are great opportunities for everyone to learn.
For all the details on our classes, schedule, repertoire, and in order to register, please click to download the full registration packet, or visit our WPA page to download the individual sections.
***UPDATE*** – We have extended the Early Bird Discount deadline until Tuesday, February 17, 2015! Get your registration in by then and save $15.
Questions? Please call or email Cynthia Donahoe, WPA Registrar (412.571.0273 or wpa@threeriversringers.org).
We look forward to seeing you at the WPA Festival in April!